WELCOME! AND THANK YOU FOR VISITING MY WEBSITE...
Decorate your home with incredible works of art by Gabby Tary.



PAINTINGS, COMMISSION WORK, AND GIFTS!


Please contact me to purchase original paintings. But even if a painting has been sold, it still can be printed. On canvas, wood, metal, acrylic, frame it or can even be printed on merchandise.


Merchandise with original art makes a great gift for your friends, family, or for yourself!
Shop for zip pouches, tote bags, coffee mugs, and more designed by Gabby Tary.
Each product ships within 3 - 4 business days and includes a 30-day money-back guarantee.


Click here to more designs...


ABOUT GABBY TARY
Gabby Tary is a self-taught freelance artist from Budapest. Most of her life Gabby worked in the film industry either behind the camera or as an actress. But finally, Gabby decided to return to art and pick up the brushes. She draws inspiration from life. Each artwork Gabby creates is a story told in color. Gabby was born in Budapest, Hungary, and immigrated to America in 1957, after the 1956 Hungarian Revolution. Presently she works and resides in Santa Monica, California. SAG/AFTRA Local 706 / Local 798.









If you have any questions, have a problem with a print or merchandise, or you need to return merchandise,
please call Fine Art America at (877-807-5901) from 6:00am to 5:00pm PST, Monday through Friday.


For original art and commissioned work, please use PayPal.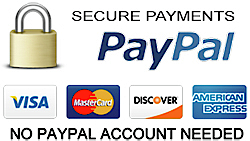 Gabby Tary Copyright 2000
LastUpdate: 8/5/2020