WELCOME! AND THANK YOU FOR VISITING MY WEBSITE...
HOME | GALLERYPlease contact me to purchase original paintings. But even if a painting has been sold, it still can be printed on canvas, wood, metal, acrylic, frame it or can even be printed on merchandise. In each collection a sample of various prints.
ABOUT THE ARTIST

"Gabby Tary is a self-taught artist. She was born the first of three children to an impoverished family in Budapest, Hungary. She immigrated to the U.S. after the 1956 Hungarian Revolution. As a child art was her escape, spent hours drawing. Once in America, her family settled in Utica, New York. She moved to Los Angeles in 1978 and pursued a career in the film industry as a makeup artist. During her career she worked on shows like the Arsenio Hall Show, SNL, Gabriel's Fire and more. Today she works as a freelance artist based out of #SantaMonica, #California. Her favorite painter, #SalvadorDali.."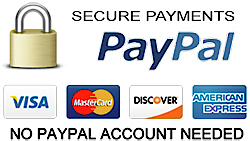 Use PayPal only when purchasing original paintings directly from the artist.

All content copyright Gabby Tary 2000 Powered by Fine Art America